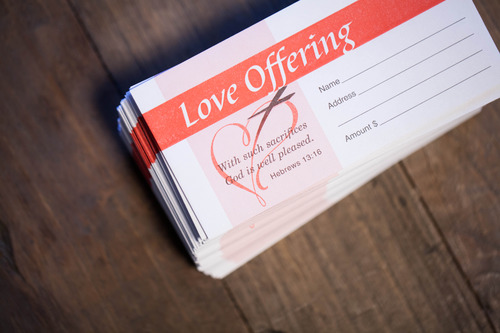 Giving is an integral part of our relationship with God.
–Giving is an act of worship which acknowledges God as the giver of everything we have.
–It's an indication of our trust that God will continue to provide for us.
–Through giving, we become part of God's work on Earth.
There are a number of ways you can financially support God's work through the church:
–By giving through the offering plate during weekly worship services
–By giving online through your PayPal account or debit/credit card accounts
–By Electronic Funds Transfer (EFT), which allows funds to be withdrawn directly from your bank account on a regular basis
–By mailing your gift to Village United Methodist Church, 2501 W. Britton Rd., Oklahoma City, OK, 73120
–By donating through Planned Giving – that is, making Village UMC a part of your will, trust, or life insurance for the future ministry of the church
–By giving to Memorials – donations given in memory of friends and loved ones (Memorial gifts are not used for operating expenses, but are used according to  the family's wishes to purchase something needed for the church)
If you need assistance with any of the ways to give mentioned above, please call the church at 405-751-8116 and ask for the Finance Office.