Village is a Stephen Ministry Congregation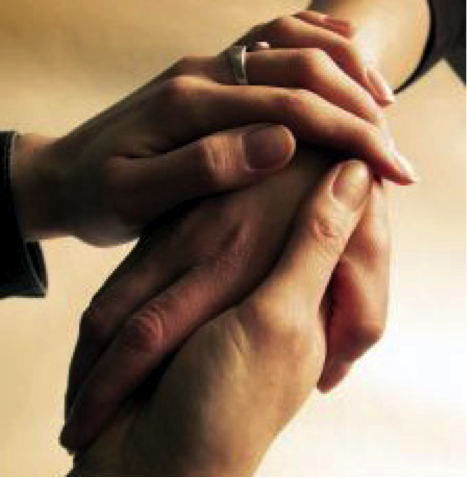 We all experience challenges in life, times when we could benefit from the support of a caring Christian friend. Stephen Ministers are gifted, called, and committed individuals who come alongside others in and outside our congregation.
They serve as an extension of pastoral care, providing confidential peer-to-peer support at no cost. They are trained to listen, support, encourage and pray for someone who is facing a crisis or difficulty.
A Stephen Minister will meet with his or her "care receiver" for about an hour each week, for as long as there is a need.
Christ Caring for People through People
"Love one another … as I have loved you." John 13:34 
Our Stephen Ministers benefit those who are:
Hospitalized, Terminally ill and their families, Moving into or out of our community, Grieving a death or serious loss, Homebound and institutionalized, Prisoners, ex-offenders and their families, In job crisis, Aging and elderly, Disabled (and their families), Needing the support of a Christian friend, Facing life transitions, Separated or divorced, Experiencing birth or adoption, In spiritual crisis.
If you or someone you know might benefit from receiving care from a Stephen Minister, please contact Gayla Blakley, Stephen Ministry Leader, at (405) 823-3262 or (405) 722-3140.
"Bear one another's burdens and so fulfill the law of Christ." Galatians 6:2 Interested in becoming a Stephen Minister?  Contact Stephen Leader Patti Pojezny at the church.
Stephen Ministers are often referred to as "The After People" – what does that mean?  CLICK HERE 
Video Links: http://www.pbs.org/wnet/religionandethics/2011/06/10/april-9-2010-stephen-ministry/6044/