OVERVIEW
The Women's Ministry Committee of Village United Methodist Church exists to compliment and support the ministries of our church as United Methodist Women, through education, leadership and motivation.  We will strive to create a vibrant community of women of all ages and stages of life by dedicating our faith, spiritual gifts and service to the mission of this church through Jesus Christ.
*   *   *   *   *   *   *   *
WHY WOMEN'S MINISTRY?
Philosophy has it that women are an influential force in churches.   Because they cradle the future and shape the present with their attitudes and actions toward family, friends and fellow church members, women are key in the overall ministry of the church.  When we are ministered to, the church, family and community all benefit.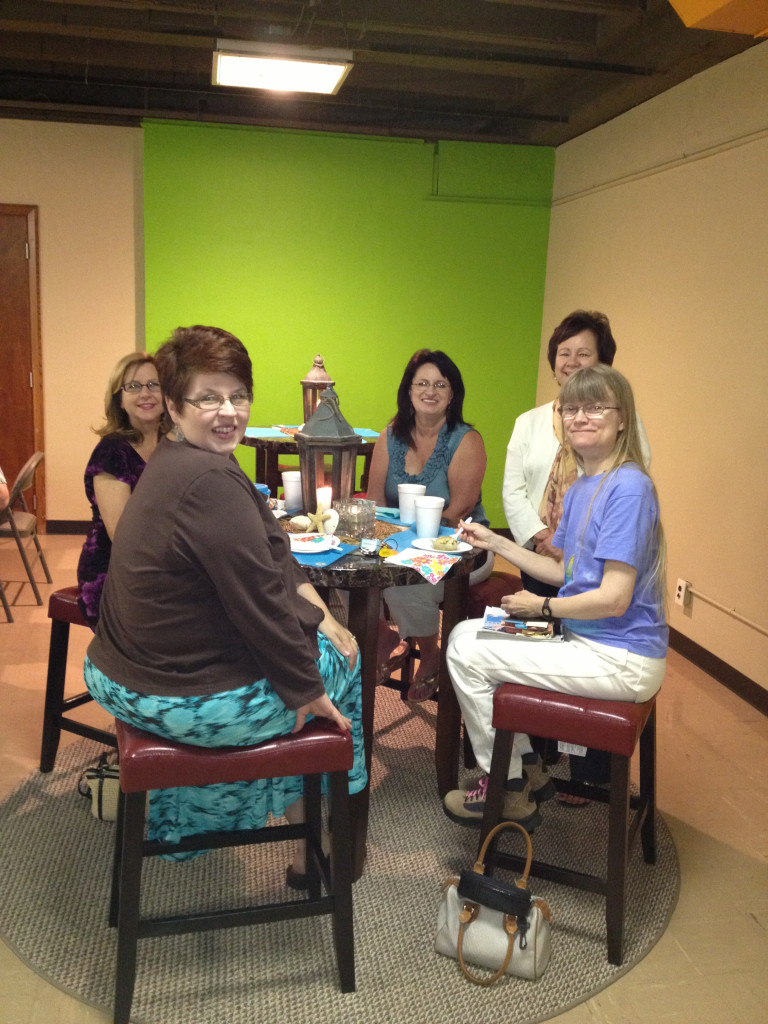 Village UMC Women's Ministries has a four-fold vision for the women to which they minister:
Multiply leadership– The more ownership any person feels in an area of ministry, the more committed they become and the better they understand the needs of the ministry.   May we all prayerfully become exemplary leaders to those around us.
Mobilize women– Start inside by preparing ("Put on the full armor of God. . ." Eph. 6-17) and then take this ministry outside.  Outreach will extend ministry to the unchurched and unconnected women in our community, workplaces, and families  — everywhere God is  — ministry should be also. ("I am sending you out like sheep. . ."  Matthew 10:16)  Village UMC's strategic plan for 2015 is Church Growth  — let it begin here!
Maximize ministry– God has placed you in this ministry because He knows you can make a difference.  You are an ordinary person who can do "extraordinary" things  — through God's strength.  ("I can do all things through Christ who gives me strength"  Phil. 4:13)
Mentor success– As we grow this ministry together, we will mature in our individual spiritualities.  Share your story with someone as it is important for women to help each other identify their needs and to see how God can enrich their lives.   If just one life is changed. . .one heart touched. . .then we will be successful! ("Commit to the Lord whatever you do, and your plans will succeed. Proverbs 16:3)
*   *   *   *   *   *   *   *
JOIN US
Some of our amazing outreach events include an annual Women's Retreat, Burgers –N-Bingo, and A Valentine Fine Dining Experience, among others.   We also have a Women's Bible Study group that meets Wednesday evenings at the church. If you are a woman of any age who loves to have fun and has a passion for serving Christ, please contact Valarie Robertson for more information and volunteer opportunities.
About United Methodist Women
We are an organized unit of Methodist Women whose purpose is to know God and to experience freedom as whole persons through Jesus Christ, to develop a creative, supportive fellowship and to expand concepts of mission through participation in the global ministries of the church. Our local unit has three circles that meet once a month. We have fun fund raisers throughout the year to support our church and local missions. We welcome ALL women of the church to be a part of our fellowship.